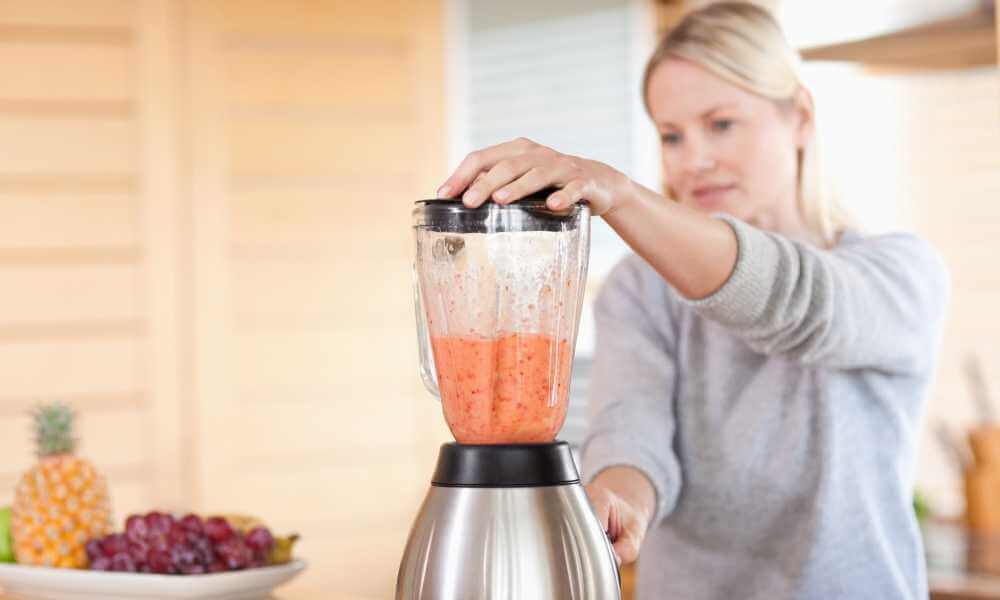 Have you ever wondered how to select a blender? How do you choose kitchen equipment with an impeccable set of features? These questions are often asked by people who are about to purchase a new blender but are still relatively unsure about this kitchen appliance which can serve their needs in an efficient manner.
When it comes to blenders, they can be used for a number of different things inside your kitchen. From making tasty smoothies to chopping all kinds of fruits and vegetables, they can do various other tasks on many occasions. In fact, if you want to save valuable time in doing numerous culinary tasks, it is indeed wise to invest in a decent blender.
So, once again, how to select a blender from the wide variety of equipment offered on the market? And how do you make sure that the product fits your personal needs and preference?
In order to answer these questions, we've prepared a comprehensive guide for those who want to know each detail about such vital kitchen equipment. In this guide, we'll list the set of features that you should keep in mind when choosing your next blender.
Additionally, we will also take a look at how one type of blender can differ from the other in terms of capacity, power, and blade configuration.
How to Select a Blender: Essential Things to Think About
Capacity
While choosing a new mini blender, it is necessary to consider the size of your family. If you have a large family, one that consists of six to seven members or more, it would be prudent to invest in a full-sized blender. Such blender can make six to nine cups in a single serving, so you don't have to make smoothies, shakes or any other food items in separate batches.
However, if you're purchasing this kitchen device to be used by no more than two people, you might consider a single-serving blender. As the name suggests, it can prepare no more than two cups at a time which will be more than enough to accommodate a small-sized family.
Power
Choosing a blender with insufficient power will not only affect the efficacy of this device, but it will also considerably shorten its lifespan. You cannot expect a regular blender, which is designed to grind up the usual fruits and vegetables, to perform well if it's always blending coarse coffee beans or ice—a task it is not intended for.
Blenders can be differentiated into three distinct categories based on their power. Starting from the standard 600-watt blenders, there are also the medium-duty 1000-watt blenders and the hi-tech 1300-watt blenders.
Each one of these three types is designed for a separate set of consumers and, depending on your personal preference and skills, you should always consider your tasks before investing in a certain kind.
600-Watt Blender
If you're an occasional user, someone who is going to use this equipment just once or twice in a week, a blender with 600-watt power will work just fine. Not only will it come with an affordable price tag, but at the same time, you can expect it to work for an extended period of time.
1000-Watt Blender
This type of blender is designed for people who're planning to use this device on a frequent basis. Customers who want to make smoothies, frozen juices and other similar food items will certainly appreciate the fact that this particular blender comes equipped with just the right amount of power.
1300-Watt Blender
Blenders with 1300 watts of power can chop anything inside your kitchens, so it's very suitable for experienced and skilled consumers. From crushing ice to making vegetable purees, 1300-watt blenders will both benefit amateur home cooks and world-renowned chefs who use this type of equipment on a regular basis.
Having said that, this type of blender will surely come at a higher price tag as compared to the aforementioned models. Furthermore, you should expect them to produce a higher degree of noise.
Maintenance
Regardless of the way in which you're going to use a blender, you should always consider getting one which is easy to clean. If you intend to use it on a daily basis, you wouldn't want to invest in a device which requires ample time and a lot of elbow grease to maintain.
With this in mind, consider purchasing a blender which comes with a dishwasher-safe design. Similarly, a blender that's equipped with detachable blades is fairly easy to clean as compared to the type with non-removable ones.
Blades
When it comes to blender blades, ideally, they should always be made of stainless steel. As compared to regular blades, which tends to get rusted with the passage of time, there is no such problem with the ones made from stainless steel. This type of blade also won't get deformed with frequent use, so you don't have to purchase a new set of blades after every few years.
Container
There are two different materials which are normally used in the construction of blender containers—plastic and glass.
Starting with plastic-made containers, they are usually available at a cheaper price tag. You can use them any way you want because they are less vulnerable to breaking. However, plastic-made containers are less durable and tend to get scratched with the passage of time.
In contrast, glass containers impart sturdiness to the blender's overall form. This is made possible by its heavyweight design, which makes it more durable as compared to their plastic counterparts.
Warranty
No kitchen appliance can be used for a lifetime. However, some manufacturers offer a better warranty than others. This aspect gives consumers the much-needed assurance about the quality of the products. With that said, when it comes to choosing your next power blender, it is always beneficial to check out the warranty included with your purchase.
Conclusion
There is no shortage of blenders in today's market. Varying in capacity, the material of construction and other specifications, it might leave the customer puzzled when it comes to choosing a product that will fit their needs. However, after reading the aforementioned guide, you're equipped with enough knowledge to go out there and choose the right product without the extra hassle.