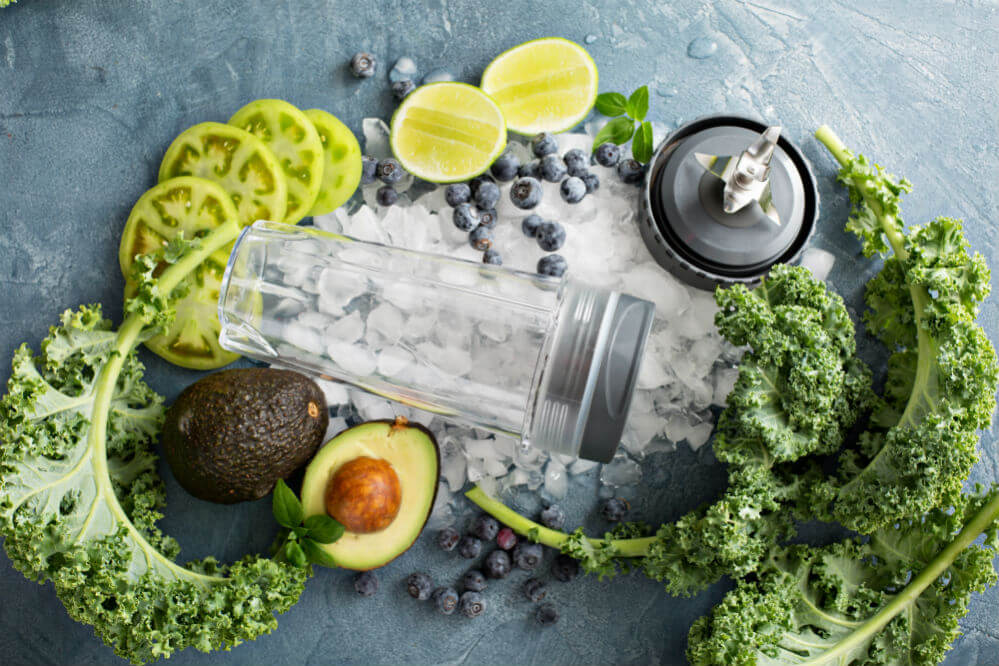 In this modern age, everything is being redesigned to become more agile and portable, with some touting new features that are erstwhile unavailable to bigger models. One of these miniature innovations is the best mini blender that can deliver a single serving of blended smoothies to provide a quick snack, wherever you may be.
Although the best place to use these appliances is still in the kitchen, coming in at a small and compact design will allow you to use them in the living room, the den and even the gym. Being a single serve option, this means that you only need to bring just enough food to blend, and it gives you the right amount of nutrition at the right size of a serving.
Mini Blenders in the Market
Mini blenders come in all shapes and sizes, with added functionalities here and there. Here are three of the best mini blenders that you can find.
1. Vremi Personal Blender for Shakes and Smoothies
The Vremi Personal Blender comes with a BPA-free plastic sports bottle that can double as your single serve blending jar. This sports bottle can hold up to 20 ounces of fluid and is made of insulated Tritan plastic which keeps drinks cold longer, and it's leakproof seal and lid means you can take it on the go.
The Vremi Personal Blender comes with a powerful 120V, 300-watt full copper motor base that turns on by twisting the blending bottle in and turns off by twisting it out. The motor turns four blades that are built into the blender's cap, and they are sharp enough to crush ice and chop seeds and nuts as easily as it does fresh fruits and vegetables.
This mini blender has a sleek and modern design that measures about 13.5 inches high and 4.75 inches wide. It also weighs about three pounds and can be carried inside a backpack or a shoulder bag with ease.
Pros
The Vremi Personal Blender is easy to clean—unplug it, wipe the base with a soft cloth and then you can place the remaining parts inside the dishwasher.
This blender fits right into any space that you have without cluttering your workspace with big parts and accessories.
This mini blender is so easy to use, just plug it in and turn. You'll get smoothies in seconds.
Con
This mini blender can have a hard time with hard fruits like apples, so it is advisable to cut them up into smaller pieces before placing them inside the blending jar.
2. Magic Bullet Mini, High-Speed Blender, and Mixer
The Magic Bullet Mini can blend your favorite drinks in ten seconds or less using a 200-watt motor, and it comes a six-piece set. It measures about nine by five by nine inches and weighs a mere 2.75 pounds.
The Magic Bullet Mini comes with two differently sized blending cups, an 8-ounce, and a 12-ounce, both of which can deliver that single-serve smoothies that can be sealed using Stay Fresh releasable lids.
This mini blender also comes with a stainless steel cross blade which can chop fruits, ice, and other food items with ease. The blending cups can also be used to mix and store food and extra shakes.
Pros
The Magic Bullet literally takes seconds to blend the perfect smoothie for a post-workout session.
The size of the Magic Bullet Mini is perfect for small kitchens, and even bigger ones with limited space left.
This mini blender is easy to use, just slide and twist to turn it on and off.
This blender is easy to clean with parts that are dishwasher-safe.
The lids are perfect when you want to avoid creating a mess while blending.
Cons
The small motor is powerful, but it tends to burn out if continuously used for more than a minute. It is recommended to pulse instead.
The blending cups can be more durable as constant use would often produce scratches, and the lids would begin to fit loosely.
This blender is perfect for pureeing soft food items and blending fruits, but the motor is not powerful enough to grind nuts or even chop up hard fruits like apples and pears. Should you want to include hard fruits, chop them up first before placing them in.
3. HOMEDAS Portable Juicer Bottle
The HOMEDAS Portable Juicer Bottle comes with a motor that has a safety feature where it would not turn on until the seal is tight. The bottle has a 13-ounce fluid capacity and is portable enough to bring along while hiking, running and even driving.
This unique mini blender is rechargeable using a USB cord, and it can even serve as a power bank with its 3800mAh battery that can provide juice to your other devices. At full charge, this portable blender can operate up to 20 times before draining out.
The blending bottle is made of BPA-free plastic and has a unique design that makes it an ideal gift for the health buff friend or that elderly family member that is currently on a juicing diet.
Pros
The motor of this mini blender operates so quietly that you can use it while on your office desk, which is great for that afternoon pick-up drink.
The single-serve bottle lets you make the right amount of shake which saves you money as you would not have any leftover ingredients to worry about.
The HOMEDAS Portable Juicer Bottle is easy to take apart and clean; the bottle itself is dishwasher-safe.
The battery of this mini blender takes a short time to be fully charged.
Con
The HOMEDAS Portable Juicer Bottle can have a hard time chopping up hard fruits like apples and pears, as well as frozen items like ice. Make sure to chop them up before placing them in and also check if there is enough space for the blades to do their thing.
The Best Mini Blender
The HOMEDAS Portable Juicer Bottle and the Vremi Personal Blender give the more popular Magic Bullet Mini a run for its money with their features and blending power. However, the HOMEDAS Portable Juicer Bottle takes the title of being the best among the three mini blenders.
The rechargeability and the extended features of the HOMEDAS speak of portability and versatility. This mini blender makes for a perfect outdoor companion as it can recharge your devices while only needing a little to blend your favorite drink.